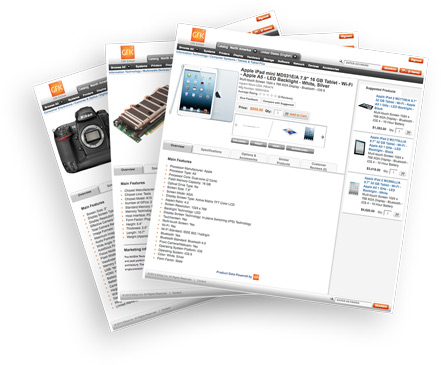 Welcome to the Etilize Sample Catalog
Thank you for visiting our Spex Live Demo Site.
We have created a sample catalog with a limited number of SKUs so you can interact with our Product Data Solution, Spex, and understand how it can work with your business.
All products contained within our sample catalog are from North America and represent only a fraction of the products available in our full catalogs.
Contact your Local Representative for a local region/language demo.
Please Note: The Pricing information used in our demo site is for demonstrative purposes only and is not indicative of current market pricing.